Chronic Pain Management: An Overview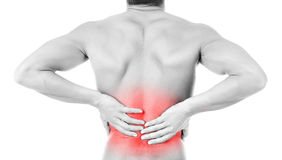 class details

Looking for ways to manage your chronic pain?
Would you like to better understand the different types of pain and their origins?
Chronic pain can be life changing and difficult to manage. Join us via Zoom for this one hour virtual session where we will discuss:
the definition of chronic pain
different types of pain
general reasons of why and how chronic pain occurs and how it presents
what actions/choices can lead to improvement and what can exacerbate your pain
treatment options such as medications and physiotherapy
lifestyle changes to help reduce chronic pain
This session will be facilitated by a registered nurse practitioner and physiotherapist from the Credit Valley Family Health Team.
*Please note that email and internet are required for participation

November 24
2-3pm

Online registration - select a class from the list below
Upcoming classes:
| | | | | | | | |
| --- | --- | --- | --- | --- | --- | --- | --- |
| Tue | 24 Nov | 2:00pm - 3:00pm | Virtual Mtg | | | | 20 places available |